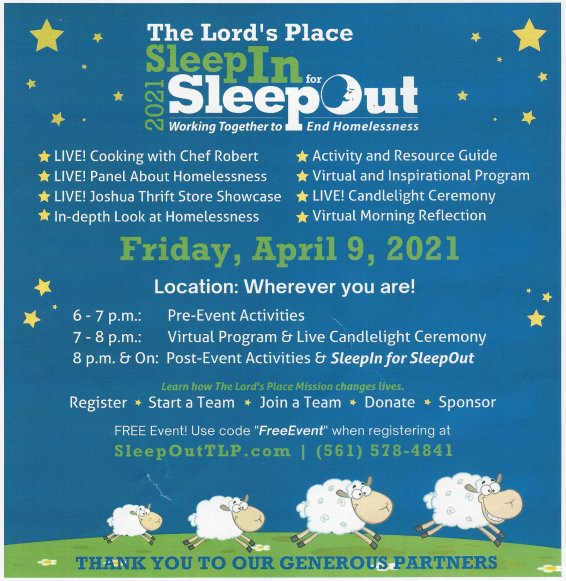 SleepIn for SleepOut is about stepping into our neighbors' "home" for a night and ensuring that Friday, April 9, is a night dedicated to those who are homeless. The critical funds raised by teams and sponsorship go directly to The Lord's Place's mission, and impacts the lives of 1,700 men, women, and children served annually in their journey out of homelessness.

Everyone is invited to join us virtually for this FREE event and program featuring powerful stories by those affected by homelessness followed by a live candlelight ceremony, all from the comfort and safety of your home. This year, additional activities and resources have been added, including a live panel of clients who were formerly homeless and/or incarcerated.
This inspirational event will encourage you to set up sleeping bags and tents in your home, learn more about homelessness, and inform you on how you can be a part of the solution!