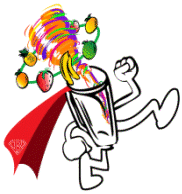 Smoothie Whirl'd would like to announce that, after seven years, our
West Palm Beach location will be closed on Sundays.
We apologize to our loyal customers who have enjoyed coming in on Sundays,
but as a family owned business, we have for many years wanted our employees
and our own family to have that one day of rest.

Smoothie Whirl'd is booming and we hope to be opening more stores in the near
future as we continue to deliver healthy and delicious products to our customers.
We look forward to seeing you Monday through Saturday during our
regular business hours in our West Palm Beach store!